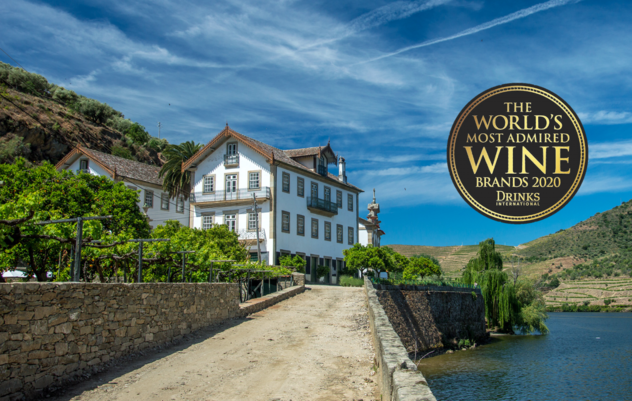 Symington voted in the TOP 10 of The World's Most Admired Wine Brands of 2020
---
We are thrilled to have been voted in the TOP 10 of The World's Most Admired Wine Brands of 2020 by Drinks International.
An international jury of wine experts placed Symington in 7th position – one of just 4 European producers in the top 10 – and one of only two Portuguese wine producers in the Top 50 (Esporão was placed in 13th).
The voting Academy – consisting of over 200 wine journalists, Masters of Wine, wine educators, retail buyers, and wine importers – also placed legendary producers such as Torres, Penfolds, Antinori, Vega Sicilia, Catena Zapata and Cloudy Bay in the Top 10.
This is a fantastic reflection of the reputation that we have built up over many years – not just as a family-owned wine producer with impeccable quality credentials, but we also see it as an endorsement of our long-term track-record and serious commitment to being a responsible and ethical business, especially now as the first wine company in Portugal to become a certified B Corporation.
We are immensely proud of our whole team at Symington who have made this possible.
"The Most Admired Wine Brands 2020 shines a light on the most iconic, exciting and innovative producers on every continent. There are thousands of wineries vying for attention on a global basis, but just 50 elite brands have made the cut. To win a place on this prestigious list is a tremendous achievement, as there are a number of fantastic producers that missed out. Congratulations to all of the brands featured this year. They have earned the respect of hundreds of wine professionals and experts spread across the globe, and they have now gained the ultimate stamp of quality."
Martin Green, Editor – Drinks International