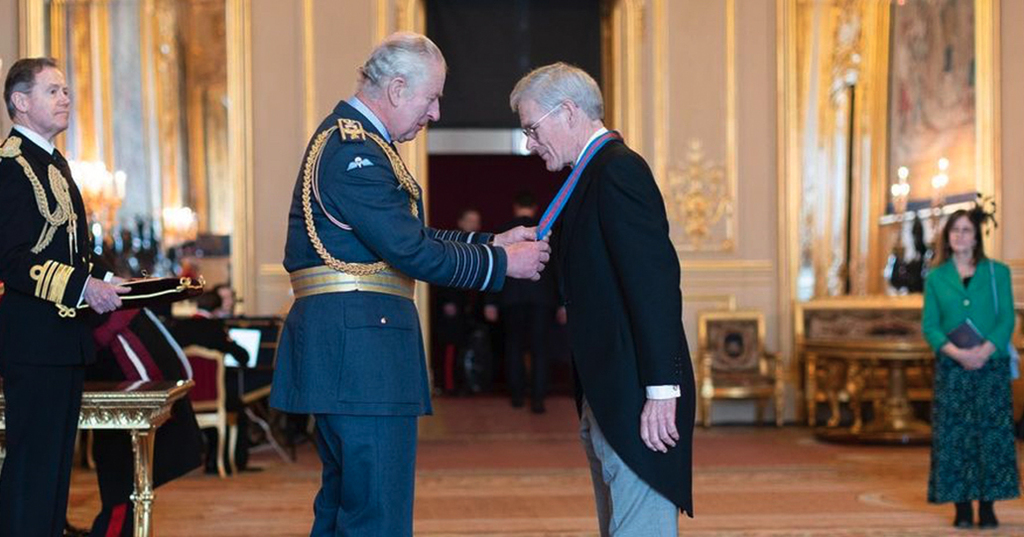 Paul Symington Receives the CMG from King Charles III
---
Paul Symington, a member of the fourth generation, received the CMG (Companion of the Order of St. Michael and St. George) from His Majesty King Charles III at Windsor Castle on 14th February for services to UK/Portugal relations and to social and environmental sustainability in Portugal. The award was announced in Her Majesty the Queen's last Birthday Honours list in the spring of 2022.
"It was an honour to meet the King, especially in the year of the 650th anniversary of the oldest unbroken alliance in the world, that between Portugal and the United Kingdom. The history of Anglo-Portuguese families like mine – and of port – was significantly influenced by this and subsequent treaties which are still alive and relevant today."
"I am proud to receive this award that recognises my family's generational dedication to the Douro, as well as the invaluable contribution of my colleagues with whom I have worked for many years." – Paul Symington.