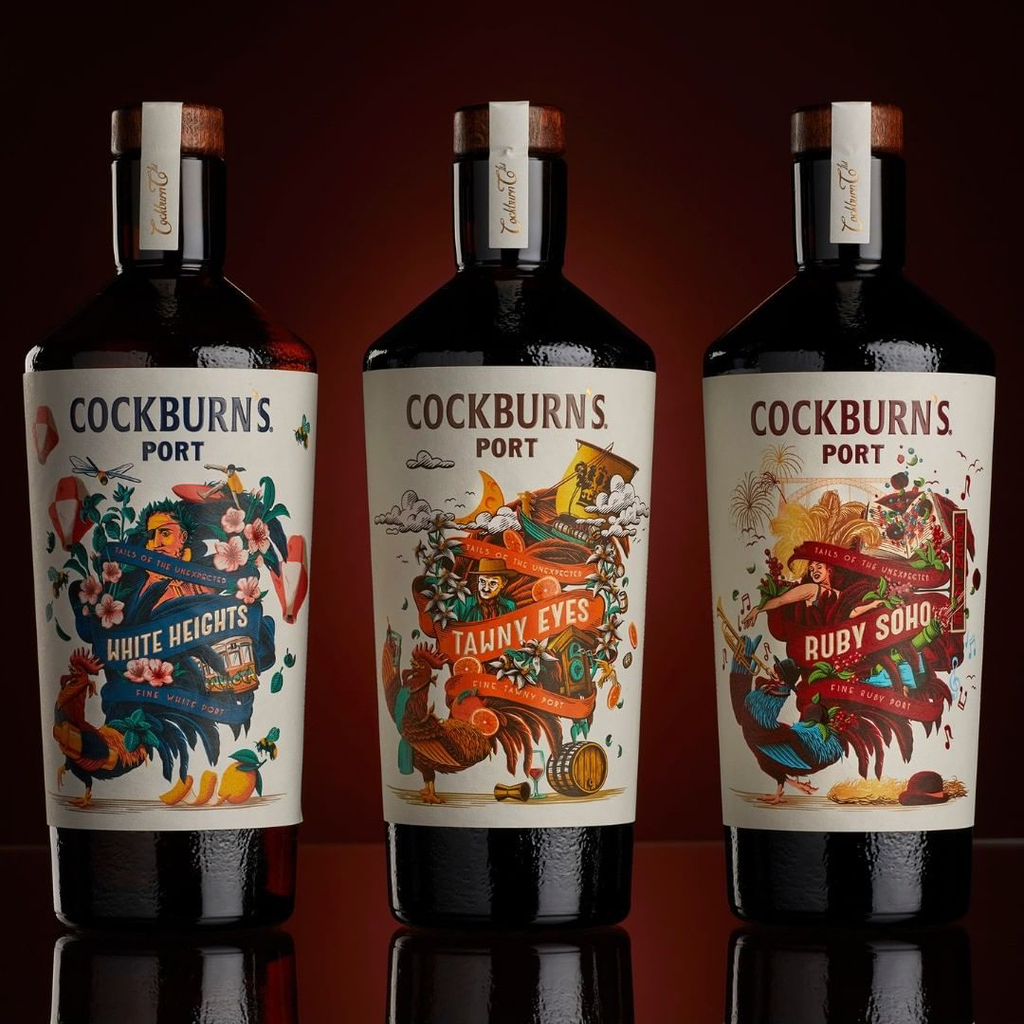 Tails of the Unexpected Wins at Harper Design Awards
---
We are thrilled that the Tails of the Unexpected range from Cockburn's Port has been named the '2021 Supreme Champion' and 'Best New Fortified' at the Harpers Design Awards.
Made from select high grade lots, Tails of the Unexpected consists of three young, fresh and vibrant ports: White Heights, Tawny Eyes, and Ruby Soho – made to be enjoyed neat or in a mixed drink.
Each wine features a dynamic world of vivid illustrations on the label, with the influences, origins and stories that inspired each blend brought to life through a design collaboration with Denomination Design and Tobias Hall.
Tails of the Unexpected has previously won best 'Wine Artwork and Bottle Design' The IWSC's 2021 Design and Packaging Awards.
The wines are currently available to buy in the UK and Portugal here.