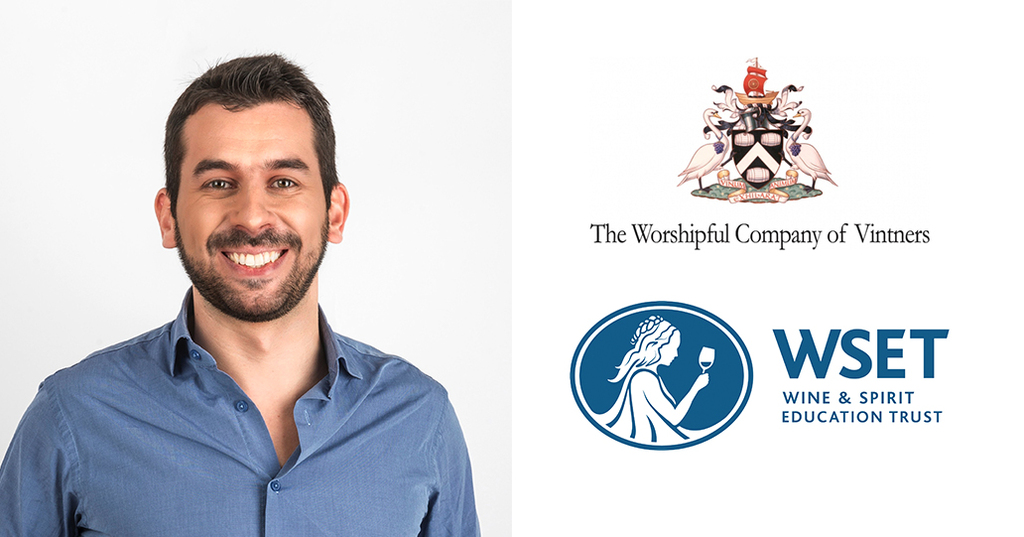 Jorge Nunes Wins the Prestigious WSET Vintners' Cup
---
We would like to congratulate Jorge Nunes, our Asia Pacific Market Manager, on becoming the first Portuguese person to win the prestigious WSET Vintners' Cup – presented by Paul Symington, the WSET Honorary President, in London's Guildhall.
With almost 110,000 students in 70 countries, WSET is the world's largest and most prestigious wine school. Each year, the student with the highest aggregate mark across all six units of the WSET Diploma in Wines & Spirits is awarded The Vintners' Cup.
Of the award, Jorge remarked: "I was very surprised but very proud to receive The Vintners' Cup of 2021 and to be the first Portuguese to have won since the award was first made in 1946."
"This is especially important for my country, my region and my family. Our wines are growing in reputation throughout the world, and I am glad to have contributed in this way."