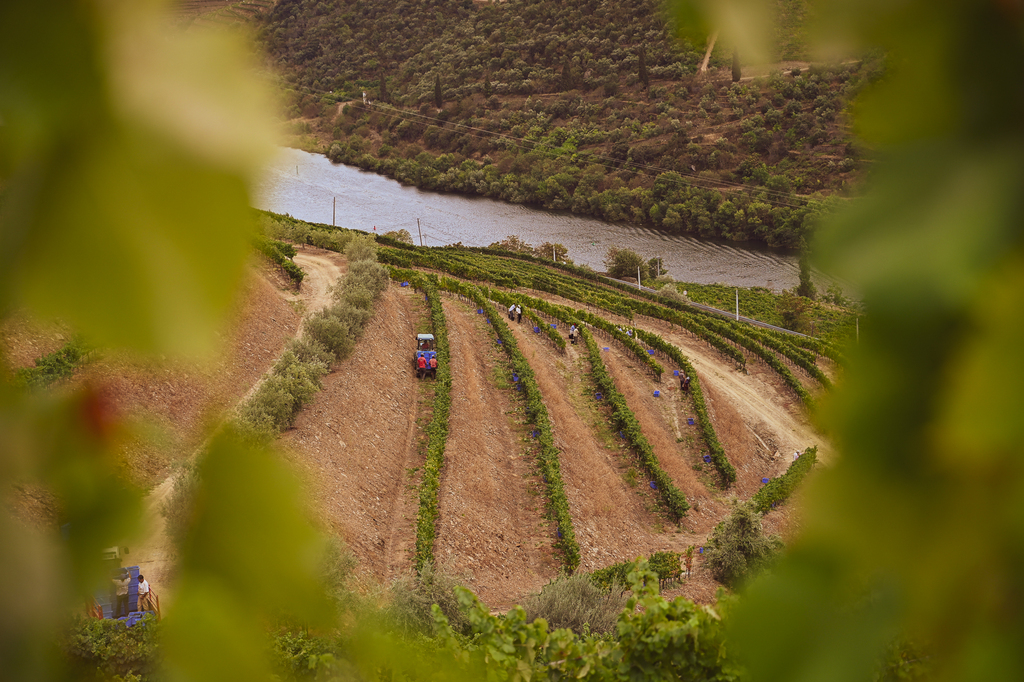 Vindima 2022: Early Harvest Report
---
Early harvest report from the Douro, Portugal
This year the weather conditions in our region have been unprecedented and we are clearly seeing the long-forecasted impact of climate change; from January to the end of July 2022 we have had just 114 mm of rain at Dow's Quinta do Bomfim. We would normally expect this amount of rain in one winter month, but this is all we have had since January.
We are now in the fourth consecutive year of below average rainfall:
• In 2021 it rained 29% less than the 30-year average at Bomfim
• In 2020 it rained 30% less than average.
• In 2019 it rained 22% less than average.
Although we have weather stations at various of our quintas in the Douro Superior and Alto Douro, we typically use Quinta do Bomfim in the heart of the Alto Douro as an indicator of overall conditions in our region.
We have also experienced higher-than-average temperatures this year which have compounded the challenge. July was 3.5°C above the 30-year average, with 11 days of temperatures above 40°C.
August has been similar so far, and the forecast indicates that these conditions will continue for at least a further week.
The impact on the vines has been significant and the berries are generally smaller than usual and will produce less juice. As a result, we believe that we are on course for one of the lowest yielding harvests ever in the Douro. Our winemaking teams have had to develop different picking plans and adapt to the conditions to ensure that the grapes come into our wineries in the best possible condition.
Last week we started picking white and a few special parcels of red grapes in the Douro Superior and on Monday 29th we will start picking across all our estates in the Douro. Considering all our vineyards together, this will be our earliest ever start to the harvest.
It is simply extraordinary that we were treading grapes last week in the ancient stone lagares at Quinta do Vesuvio. Never in the history of this great estate often referred to locally to as 'A Rainha do Douro'* — with its centuries-old winemaking tradition — have grapes been trodden in these lagares in August.
These are challenging conditions, but the Douro is a large region with over 40,000 hectares of vineyard making it the world's largest area of mountain (steep slope) vineyard; we have vineyards from 110 metres altitude all the way up to 650 and they face every point of the compass. Our eastern and northern facing vineyards are in good shape, as are our higher lying vineyards, which are cooler and can cope better with the heat.
We expect to be able to produce potentially very good ports and Douro wines this year, but in very low quantities.
August 28, 2022

*The Queen of the Douro