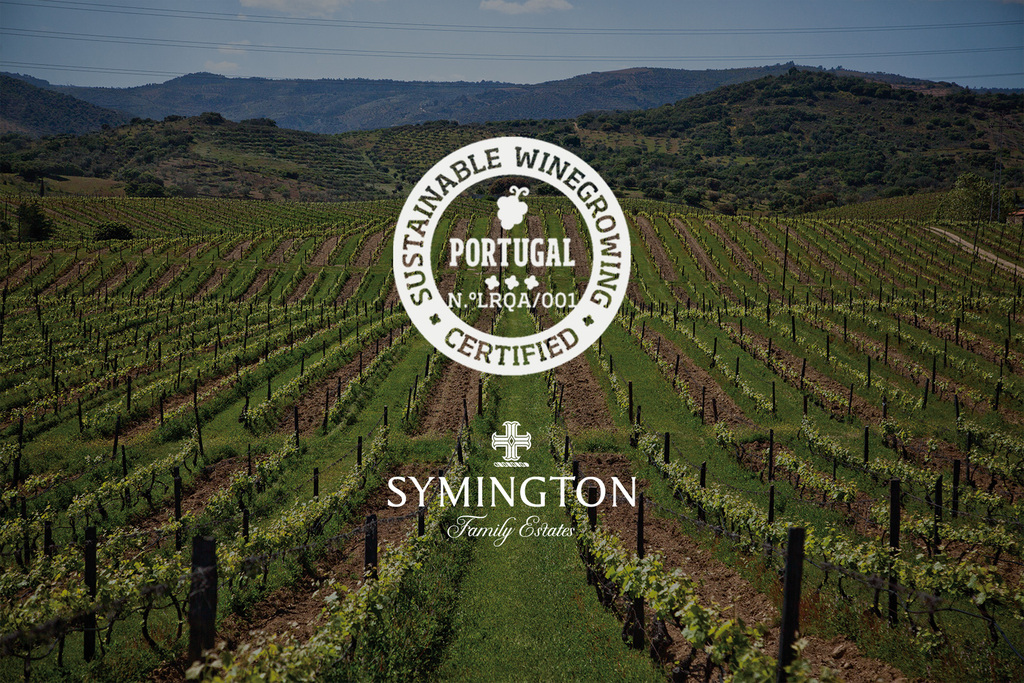 Symington first to attain Portugal's Sustainable Winegrowing Certification
---
We are delighted to have achieved Portugal's new Sustainable Winegrowing Certification, which has recently been created by the national wine associations to assess producers against a wide range of sustainability criteria. We are the first winery in the country to receive the certification and has achieved the highest grade on the assessment scale.
This new certification was created by Portugal's wine governing body, the Instituto da Vinha e do Vinho (IVV), and promotional association, ViniPortugal. The objective is to establish a clear, robust, independent, and internationally recognised certification framework that guarantees Portuguese wine producers' commitment to sustainable, high-quality wine production.
The framework covers all aspects of sustainability across 86 themes, from corporate governance to the impact on the final consumer. Every area of our company was assessed in a comprehensive and demanding audit that lasted three days, conducted by LRQA – one of the leading global independent certification organisations.
"The fact that there are countless sustainability certifications is a challenge. But without third party frameworks, we are just left with claims made by companies.

People are rightly sceptical and want to see words backed up with proof. I'm proud that Symington Family Estates is the first wine producer in Portugal to achieve this certification, having been instrumental in asking for it to be developed. Like most companies, we are far from perfect in terms of our impact on the environment, but we are taking responsibility for it and we are committed to continuous improvement.

We believe that the best way to ensure we are moving in the right direction is to subscribe to certifications that oblige rigour, progress and certain baseline standards for entry. We have done this through our B Corporation certification (2019), achieving membership of International Wineries for Climate Action (2020) and now, Portugal's Sustainable Winegrowing certification."
– Rob Symington, Director, Symington Family Estates