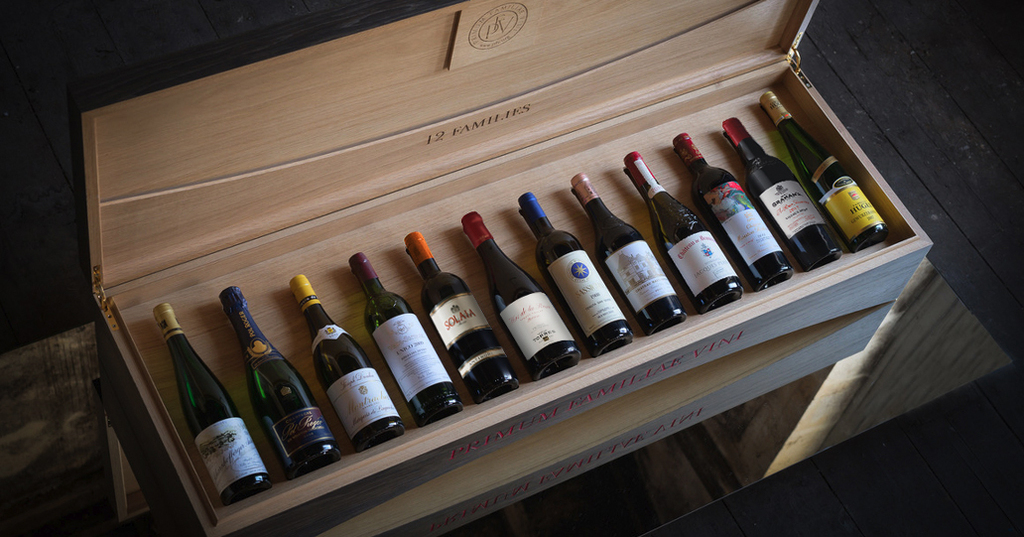 Sotheby's to Auction PFV Wine Case
---
Today Sotheby's have announced the auction of a remarkable case of wine produced by the twelve historic wine families of Primum Familiae Vini, of which we are one.
One of only twelve produced, the case contains some of the best wines made by each of the families in recent years. Each bottle is engraved with the signature of the family member who selected the wine from their cellars. On behalf of our family, Paul Symington chose to contribute a bottle of The Stone Terraces 2017 Vintage Port from Graham's.
The winning bidder of this case will also receive a rare PFV passport. This gives them the exclusive opportunity to visit each PFV vineyard (with up to three others) and join the wine-producing family for lunch or dinner at their winery.
To find out more information about the case, please visit the Sotheby's page.
The case contains the following incredible wines:
• Egon Müller Scharzhofberger Auslese Goldkapsel 2018, Weingut Egon Müller
• Cuvee Sir Winston Churchill 2008, Pol Roger Champagne
• Montrachet Marquis de Laguiche 2017, Joseph Drouhin
• Vega Sicilia Unico 2010, Tempos Vega Sicilia
• Solaia 2016, Marchesi Antinori
• Mas de la Rosa 2016, Familia Torres
• Sassicaia 2017, Tenuta San Guido
• Château Haut-Brion 2009, Domaine Clarence Dillon
• Hommage à Jacques Perrin Château de Beaucastel 2009, Famille Perrin
• Château Mouton Rothschild 2015, Baron Philippe de Rothschild
• Graham's The Stone Terraces 2017 Vintage Port, Symington Family Estates
• Gewurztraminer Selection de Grains Nobles "S" 2010, Famille Hugel