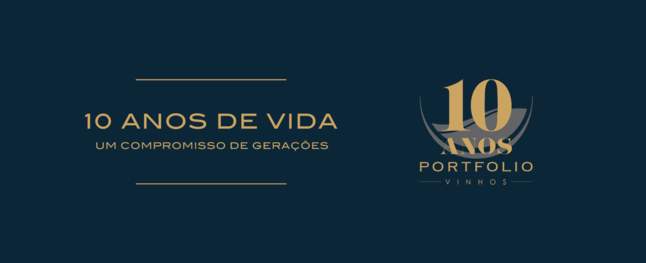 Portfolio Vinhos celebrates its 10th anniversary
---
Today is the 10th anniversary of Portfolio, the Portuguese fine wine distributor. The partnership between the wine distribution expertise of the Cândido da Silva family and the winemaking expertise of the Symingtons is being celebrated today at a lunch at the Factory House in Porto, attended by many of Portfolio's producers and top customers.
When it was founded in 2009, Portfolio focused on the distribution of our family's Ports and Douro wines as well as the Madeira wines produced by the Blandy family and the Prats & Symington wines, including the legendary Chryseia.
Over the years other widely respected fine wine producers have joined Portfolio including fellow Primum Familiae Vini members – Drouhin Burgundy, Hugel Alsace, Perrin-Chateau de Beaucastel, and Pol Roger Champagne (the Cândido da Silva Family are believed to be the longest serving Pol Roger distributor anywhere in the world).
As Portfolio grew, a number of top Portuguese wine producers, including Anselmo Mendes and Rui Reguinga, entrusted the sale of their wines to the company. The most recent wine company to join Portfolio is Herdade do Mouchão, maker of one of the Alentejo's most renowned wines. Leading producers from further afield have also joined, including Concha y Toro from Chile and Villa Maria from New Zealand. See Portfolio's full portfolio here.
Portfolio also is the Portuguese distributor of Riedel, the world's Nº 1 producer of fine wine glassware and an 11th generation family company.
In just ten years, Portfolio has become one of Portugal's leading fine wine distribution companies and its expertise has made it a partner of choice for an increasing number of great wine producers from both Portugal and abroad.
The company started with a handful of people in 2009 and now has a team of 40. The dynamism, dedication and success of the first decade has led to the recent acquisition of a new 5, 000 square metre warehouse with adjoining offices, to which Portfolio will be moving shortly.
Our congratulations and thanks go to Joaquim Augusto Cândido da Silva and his entire team for the hard work and commitment of the past 10 years. Here's to the next 10!
The Symington Family