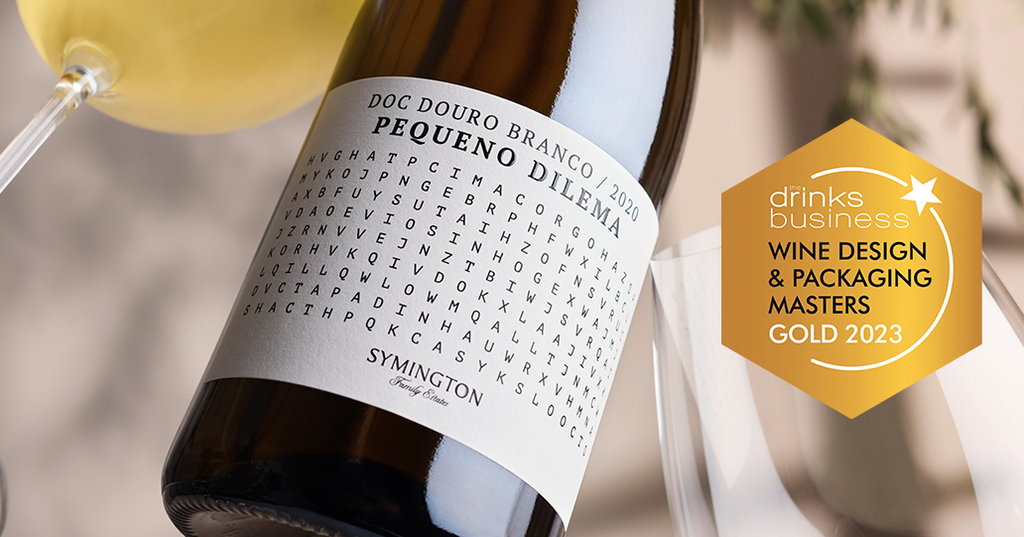 Pequeno Dilema Awarded Gold Medal for Design & Packaging
---
Our latest Douro white, Pequeno Dilema, has been awarded the Gold Medal in The Design & Packaging Masters by The Drinks Business.
Their panel of expert judges described Pequeno Dilema's artwork as "original", "fun", "clever", as well as being a different way to "drive engagement".
Of the wine, the panel say that they were "impressed by the design, declaring it "original" and "an inexpensive way of doing something different."
"...Tully said that not only was the idea "fun", and "clever", but would "drive engagement", with all the judges awarding it high-enough scores to receive a Gold medal in the competition."
Hidden in the wine's label are the facets that make it so remarkable: the names of the vineyards from which it was born, the grape varieties used in the blend, and the initials of its winemakers.
You can read the full The Drinks Business article here, and visit the Pequeno Dilema website to reveal the words included in the label.