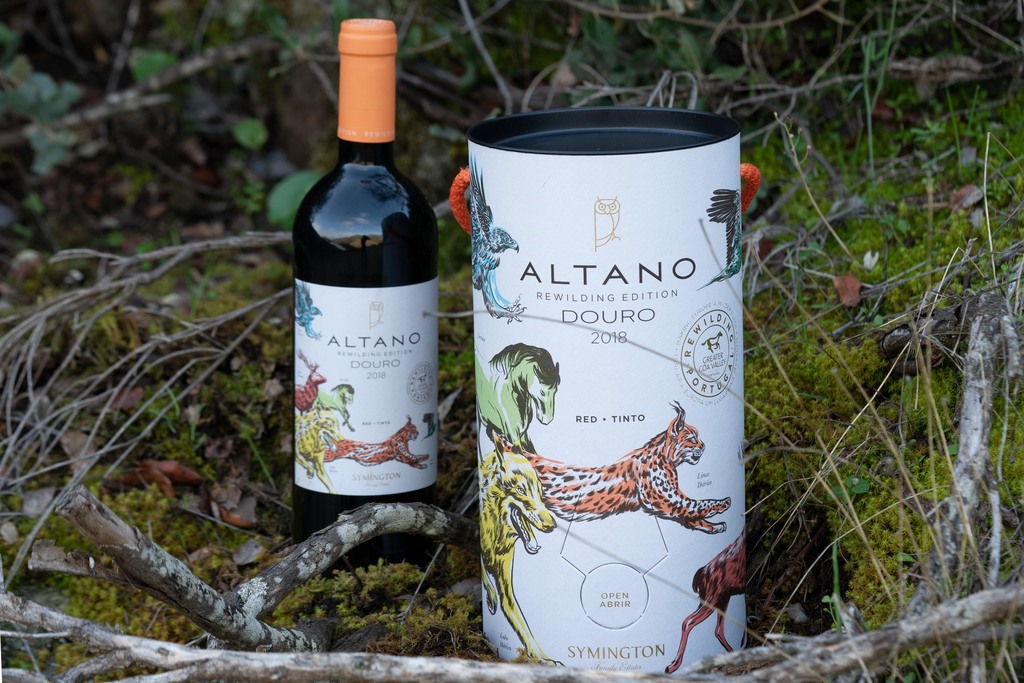 New Altano Rewilding Edition Wine
---
Today marks the launch of an exciting collaboration with Rewilding Portugal. We're really pleased to unveil the new Rewilding Edition wine released under our Altano brand.
The wine is a classic Douro blend, sourced from higher altitude vineyards to produce a fresh, elegant and fruit-driven profile, using the Touriga Franca, Tinta Roriz and Tinta Barroca varieties. It is available in a stunning bag-in-tube (2.25l) containing the equivalent of three bottles. This new format is easily recyclable, has a much lower carbon footprint than the equivalent volume in glass, and can be enjoyed for 4-6 weeks once opened.
Building on our existing partnership, every sale of the wine will contribute financial support to Rewilding Portugal's important conservation work in the Greater Côa Valley. Their aim is to reinforce a 120,000 hectare wildlife corridor by restoring the natural habitat for keystone species, as well as supporting the development of sustainable local businesses.
The Altano Rewilding Edition will be sold in Portugal from March (the bottle will be available at a range of retailers, the bag-in-tube is initially exclusively available via Continente and selected restaurants). We will shortly be announcing availability in other countries.
"We're really excited about this wine, which is a fantastic and accessible showcase of a Douro red and combines an innovative new format with an interesting story and an opportunity for people to contribute to a positive cause. We are pleased to be raising awareness of Rewilding Portugal's important conservation work in the Côa Valley, just a few kilometres away from our vineyards in the Douro Superior. As the environmental and climate crises accelerate, we need to see practical solutions being implemented at scale. Rewilding is emerging as a multi- faceted solution to many of the environmental problems we face in the 21st century."
Rob Symington – Director, 5th generation at Symington Family Estates