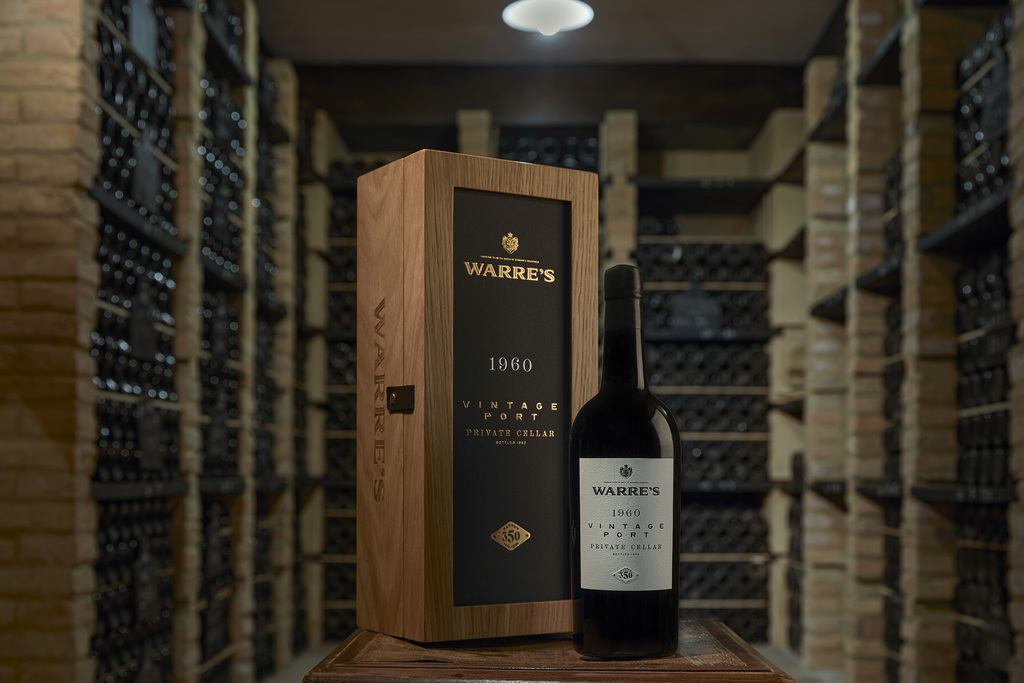 Warre's Port Celebrates 350th Anniversary
---
To celebrate Warre's landmark 350th anniversary this year, we are delighted to reveal that we are releasing 350 bottles of Warre's 1960 Vintage Port. These are the last ever bottles of 1960 to be made publicly available by Warre's.
Sourced from the renowned Quinta do Retiro and regarded as one of the classic 20th century declarations, the 1960 Warre's has been left untouched, quietly ageing in our cellars for 60 years. Now at its peak, we have selected this Vintage Port to commemorate Warre's remarkable history and its status as one of the oldest registered companies in Portugal still in operation today.
We are also marking this historic occasion with a special 350th anniversary commemoration on the label of Warre's Warrior – the world's oldest port trademark which has been shipped continuously since the 1750s. Warre's bottle-aged Late Bottled Vintage – distinguished from most LBVs by being aged, without filtering, in bottle for several years – will also carry the 350th milestone on its label.
Family-owned throughout its long history, Warre's was the first British port company established in Portugal and is thought to be the oldest surviving British-owned company in mainland Europe. Warre's is synonymous with the history of the British in Porto – during the Peninsular War most foreign port shippers left Portugal, but Porto-born William Warre (a member of the port-shipping family) joined the Duke of Wellington's army and fought to liberate Portugal from the French Napoleonic forces and was highly decorated for his bravery.
Warre's started the great tradition of ageing port in the cool maritime coastal climate of Vila Nova de Gaia when it built a lodge there in the early 1700s. George Warre was one of the first port merchants to make substantial vineyard purchases in the Douro Valley in the 1890s when he bought three important Quintas, two of which are still owned by Warre's. In 1905, Andrew James Symington and his Anglo-Portuguese wife, whose ancestors had shipped port since 1652, became partners in Warre's. In the mid-1960s the Warre family sold their shares to the Symingtons, who remained the sole owners.
More recently, in 1999, Warre's launched the Otima 10 Year Tawny in an elegant and modern clear glass bottle. This was the first time that port had ever been presented in such a novel way and it proved to be an outstanding success, bringing a fresh and dynamic approach to port.
"We are extremely proud to be celebrating Warre's 350th anniversary: three generations of my family worked alongside the Warres until the mid-1960s when they decided to return to the UK. We have continued a great tradition that dates back to 1670. This incredible milestone is a moment for us to reflect on our heritage and our uniqueness as a family business. We also celebrate the alliance between Portugal and England, the oldest in history, which has been such an important part of the history of port."
Johnny Symington – Chairman