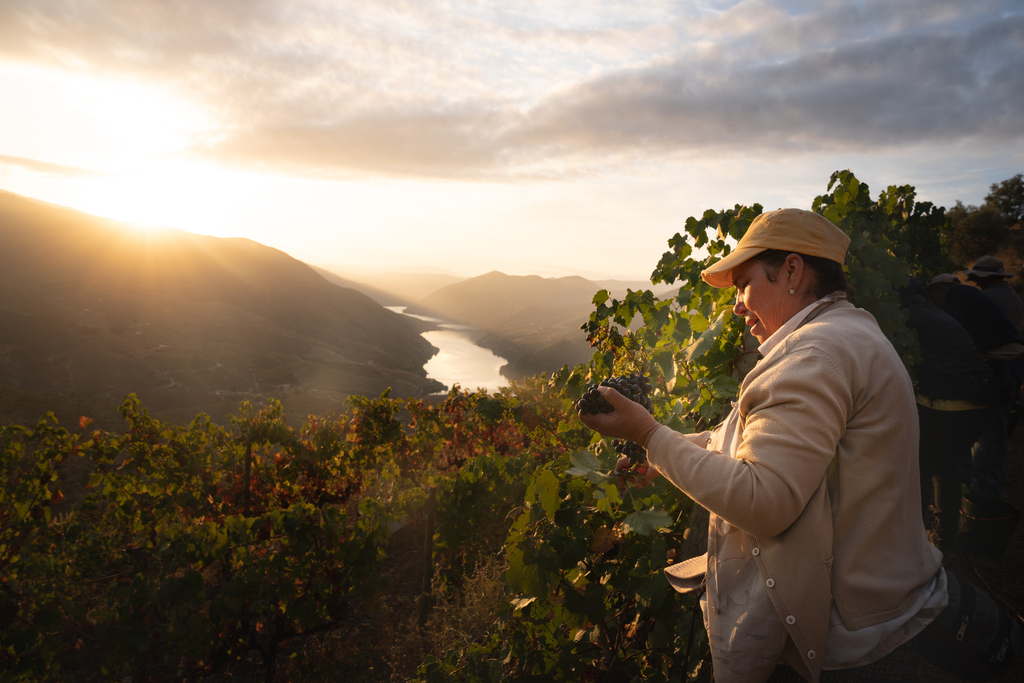 The People Behind the Harvest - digital photography exhibition
---
About the project
This year we had a photographer-in-residence working with us at Dow's Quinta da Senhora da Ribeira in the Douro Superior. You can view Francisco Soares's digital exhibition, 'The People Behind the Harvest', consisting of 45 stunning portraits (each accompanied by a short caption or story which brings the image to life), here on Instagram: @senhora.da.ribeira_2020.
The people in these images are the unsung heroes of the Douro, the strong men and women who help us produce our wines and ports. We hope you enjoy these extremely atmospheric and personal shots, skillfully captured by Francisco and explained here in his own words:
"When we think about wine we tend to think about the romantic side of it. But wine is not only about that bright-coloured liquid swirling inside of a glass, the descriptions that make us fantasise about the bottle we are about to buy or the lush landscapes. It is mostly about the people that every year try to learn from the experiences of the past in order to create something better. It is about the strong men and women that, under those hot summer days, in the middle of those freezing cold winters, or in the middle of the rain and the mud, persist. If it weren't for these people there would be no wine in front of you and the Douro we know wouldn't exist."
About Francisco
Francisco studied Ecotourism at the Escola Superior Agrária de Coimbra. After his studies - guided by his interest in wine and influenced by older winemaker brother - he decided to dedicate himself to wine. As his training wasn't in this area, he worked various harvests (Quinta do Roriz, Quinta do Sol in the Adega de Reservas, Quinta do Vesúvio and Wise Wine in Margaret River, Australia).
Beyond the world of wine, his other great passion is travel. When the opportunity arose, he caught a plane to Dubai and began working with Emirates, the airline. It was here, whilst he travelled the world, that he discovered his interest in photography. You can view a selection of his shots on Instagram @francisco_asoares.
Having returned to Portugal this year, the 2020 vindima at Quinta da Senhora da Ribeira marks the beginning of a new adventure for him.