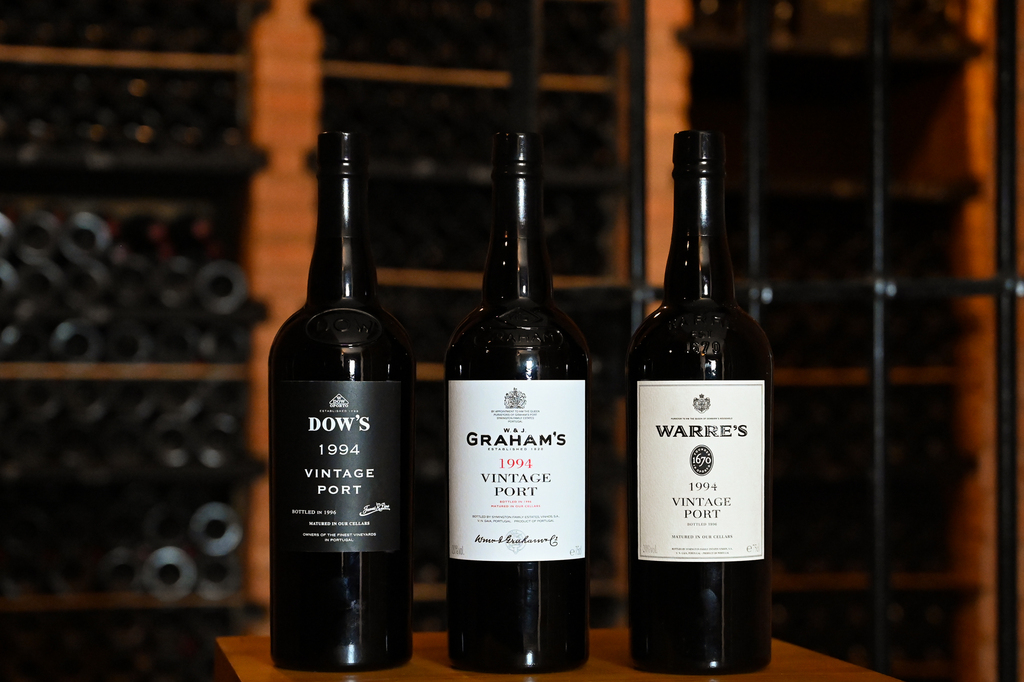 Symington Family to Rerelease 1994 Vintage Ports
---
The Symington family rerelease limited quantities of the iconic 1994 Dow's, Graham's & Warre's Vintage Ports from their cellars.
To celebrate the rerelease of these iconic wines, the family are also offering a rare case of three bottles – containing the 1994 Dow's, Graham's & Warre's Vintage Ports.
The 1994 Vintage Ports are considered to be some of the finest Vintage Ports produced in the second half of the twentieth century. Born from a harvest with ideal conditions of warm, sunny days and cool nights, the young wines expressed a fabulous fruit character and unique vibrancy at the time. After assessing the best wines from their principal estates over the following 18 months, the Symington family decided to declare the 1994 vintage and bottle the Dow's, Graham's and Warre's Vintage Ports in 1996.
After 25 years ageing in perfect conditions in the Symington cellars in Vila Nova de Gaia, these wines have developed a wonderful maturity. The Dow's is muscular and intensely concentrated. The Graham's is rich and complex with a beautiful elegance. The Warre's is fresh and floral with polished tannins. All three wines have a bright acidity indicating a long life ahead of them.
Charles Symington, Head Winemaker, commented, "The 1994 Vintage Ports hold special significance for me. I joined the family company in early 1995 and was apprenticed to my father, who was Head Winemaker at the time. The 1994s were the first wines that he tasked me to appraise and evaluate. I can clearly remember the intensity of the wines with remarkable fruit character and a beautiful, layered complexity. As my father and I tasted the best wines from the 1994 harvest over the following year, we became convinced we had the potential to make some of the greatest Vintage Ports of the 20th century. The decision to declare the 1994 vintage was one of the quickest in my career."
"When I taste these Vintage Ports today, I'm reminded about that initial intensity of youth that gave us such confidence in the longevity of these wines. After 25 years ageing in bottle, these wines are now entering into an exciting period in their lives. While their deep, dark red colour indicate youthfulness, their silky, elegant flavours reveal their age and the maturity that comes from gradual ageing in bottle. I find these Vintage Ports are irresistible to drink now but still have quite a few decades to go."