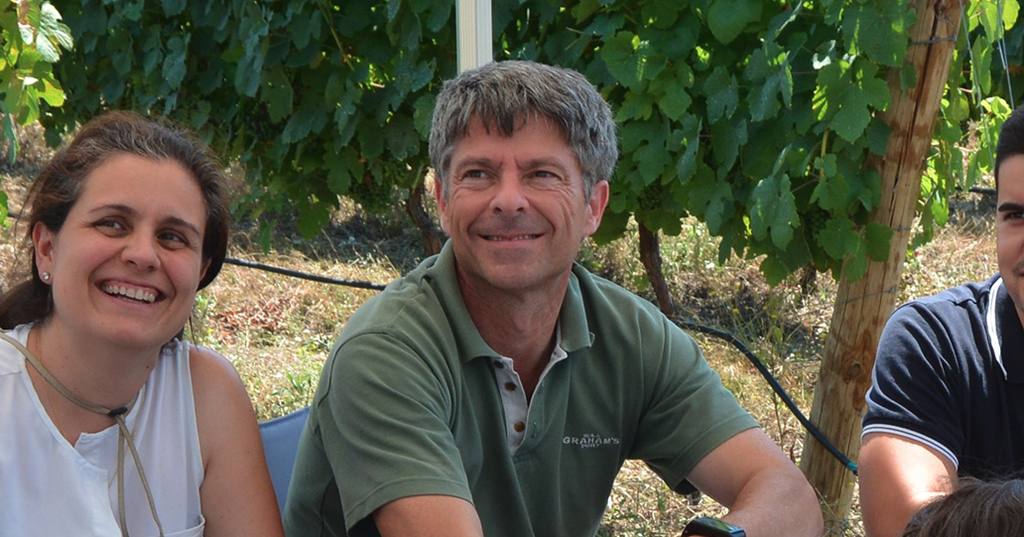 Steve Rogerson
---
It is with great sadness that we announce the recent passing of our friend and colleague, Steve Rogerson. Steve had been with us for almost 20 years working in our R&D department across areas of viticulture and winemaking. His incredible scientific knowledge, lively intellect, and professionalism made him an extremely valuable member of the team and his premature departure has left an enormous void.
His recent projects include: helping develop an aerial infrared imaging system to measure and monitor the variability of ripening and yields within our vineyards; studying how indigenous 'wild yeasts' can influence the aromas of port; and developing a method for selecting different distilled wine brandies in the production of port.
Steve was an essential part of every harvest. In the weeks before, he coordinated our maturation studies, giving head winemaker Charles Symington detailed analysis on the ripening of different grape varieties. This helped Charles plan the picking schedule to ensure we produced the best possible wines from that year's fruit.
We will miss you Steve.