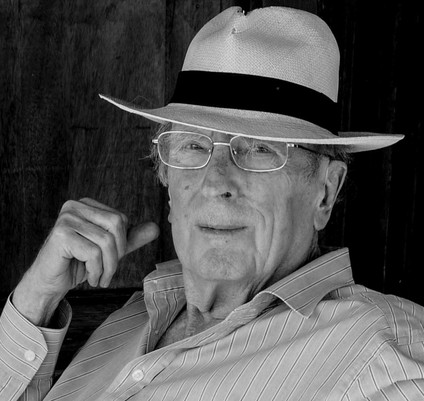 Ian Symington 1929-2019
---
It is with deep regret that we announce the death of Ian Symington, a leading figure in the Port trade for nearly 50 years whose work laid the foundations for the success of Port and the Douro today.
Ian was born in Porto, Portugal in 1929 and was educated at the Oporto British School before going to Downside School in England. He then joined the army and served in the Seaforth Highlanders in Scotland. After military service he returned to Portugal in 1949 to join his father John and his uncles Maurice and Ron in the family Port company, where he worked for his entire career.
In the two decades immediately following the Second World War, the Port trade and the Douro vineyard region was in a parlous state. Port had historically been extremely dependent on exports and with Europe devastated by the war, sales were minimal. During this time many of the historic family Port companies were sold or simply closed. Ian, together with his cousin Michael, joined later by cousin James and brothers Peter and Amyas, worked hard to rebuild sales and develop new markets.
Travelling tirelessly, Ian and his cousins brought Port back to the attention of consumers in the main markets. Their work was rewarded when, in the 1960's, sales began to climb steadily around the world. Together they built a thriving and successful port company. Ian was respected for his meticulous preparation, determination and negotiating skills. Ian and his wife Cynthia were also renowned for their generous hospitality entertaining numerous customers and journalists, both at home in Oporto as well as in the Douro, in so doing they built lifelong friendships and strong partnerships with customers around the world.
In 1983 he was made President of the Wine & Spirit Benevolent Society a charity for those less fortunate in the wine trade. At the end of Ian's Presidency, the Chairman of the Society wrote; "I was lucky to have had the right President, someone who is regarded with so much affection by the trade".
Ian was a passionate lover of the Douro and nearing retirement, he rebuilt an abandoned farm house overlooking the Douro river near Quinta da Senhora da Ribeira, one of the Symington family's most beautiful and remote vineyards. He and Cynthia spent many happy days there with family and friends.
Ian married Cynthia in 1954. They had two daughters, Susie and Nicky, and a son Johnny who joined the business in 1985. Ian had eight grandchildren and one great-grandson. His granddaughter Vicky is one of six members of the 5th generation of Symingtons who now work in the family business.