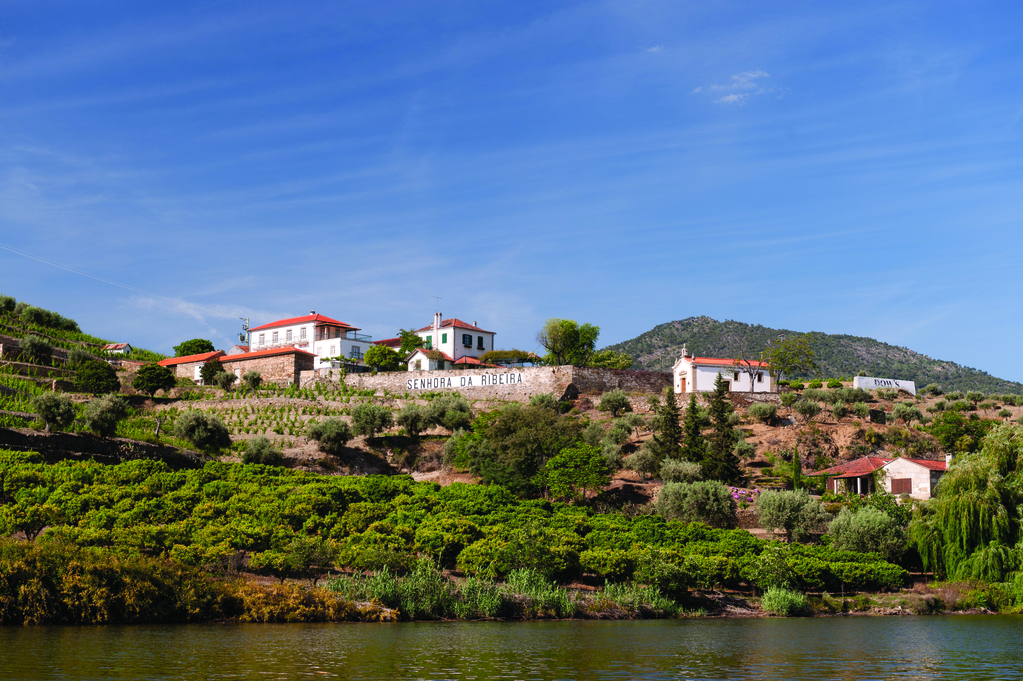 How do we decide which Vintage Ports to release?
---
At each harvest the winemakers at our top Port estates are challenged to produce wines worthy of being bottled as Vintage Port – wines with impeccable concentration, lifted aromas, well-structured tannins, excellent balance, acidity, and fantastic ageing potential.
In February every year, we gather in our tasting room to review the best wines produced from the prime vineyards at our top Quintas from the harvest 18 months before. Our goal is to assess whether we have wines with Vintage Port potential.
If the quality is there, we have a straightforward choice to make...
Will we combine the wines from each of our Port houses' top estates into a super-blend and release them as a general declaration (for example, as Graham's Vintage Port or Dow's Vintage Port, like we did with the 2016s and 2017s)? Or will we decide that our individual Quinta wines are the pinnacle of that year's production – and that they won't be improved by including parcels from that Port house's other principal vineyards?
Our policy is simple – we will only make general declarations in years when the conditions across the Douro region are consistently favourable throughout the growing season and harvest, resulting in impeccable maturations and quality. In years where quality is more localised or is limited to the best parcels in our top Quintas, we choose to bottle small quantities of single estate Vintage Port instead.
Our 2018 Vintage Ports
The 2018 growing season was challenging. We had a winter drought, considerable rain damage in the spring with localised hail, followed by an extremely hot August and September. Once the dust had settled on the harvest, our assessment was that quality through the region was variable, with small quantities of excellent wines from specific estates, but not a blockbuster year where every vineyard and every sub-region was singing.
And so, earlier this year when we reviewed the lots with Vintage Port potential from our top properties from 2018, we decided that doing justice to the ultimate expression of the year's quality would see us release small quantities individually as Single Quinta Vintage Ports, rather than as a general declaration under each of our Port houses' Vintage Port labels.
Using Graham's as an example, this means we have bottled Graham's Quinta dos Malvedos 2018 Vintage Port, rather than Graham's Vintage Port (as we did in 2016 and 2017). In other words, with the 2018 we have not included wines from the three other principal Graham's properties in the final blend – Quinta do Tua, Quinta da Vila Velha, and Quinta do Vale de Malhadas.
We did this because with the 2018s we do not believe that we could produce an even better Vintage Port by blending the top wines from the other Graham's estates with Quinta dos Malvedos – and so, for us, the pinnacle of the year's quality lies in the single estate release.
How are Vintage Port years decided?
The traditions around Vintage Port declarations can be confusing. Contrary to popular belief, there is no roundtable where all the producers decide whether to produce Vintage Port or not. The Port Wine Institute allows producers to bottle Vintage Port as often as they want, so long as it is of sufficient quality and matches the characteristics they have established for the category.
Although there is no centralised process, the years when the majority of producers declare a Vintage Port year are typically described as being "classic" Vintage Port years or "general declarations". The most recent general declarations have been 2000, 2003, 2007, 2011, 2016 and 2017.
Despite there only having been six general declarations during the 21st century so far, we aim to produce Vintage Port every single year and in almost every year – barring the really challenging ones – we do make wines that we consider have Vintage Port potential.
Due to advances in the vineyard and the winery, we are able to make excellent Ports more consistently than previous generations could. We often get asked whether this means that we will make general Vintage Port declarations more often. Our perspective is that the quality bar has moved up, and we will continue to only produce our super-blends when the wines across our estates are uniformly superb.
What this means is that in years like 2018, buyers of the Vintage Ports that we release from our top Quintas are acquiring – in our opinion – the finest expression of that year's production. I believe our 2018s are absolutely smashing wines, with great ageing potential plus the added benefit of being more affordable than the Vintage Ports from a declared year – and I have no doubt that they will provide plenty of drinking pleasure over the coming decades.
Charles Symington - Head Winemaker
---
Our 2018 Vintage Ports:
Bottling now for immediate release en primeur:
Quinta do Vesuvio 2018 Vintage Port
Dow's Quinta da Senhora da Ribeira 2018 Vintage Port
Bottling now for ageing and future release:
Graham's Quinta dos Malvedos 2018 Vintage Port
Dow's Quinta do Bomfim 2018 Vintage Port
Warre's Quinta da Cavadinha 2018 Vintage Port
Cockburn's Quinta dos Canais 2018 Vintage Port
More information:
Symington family release 2018 Vintage Ports