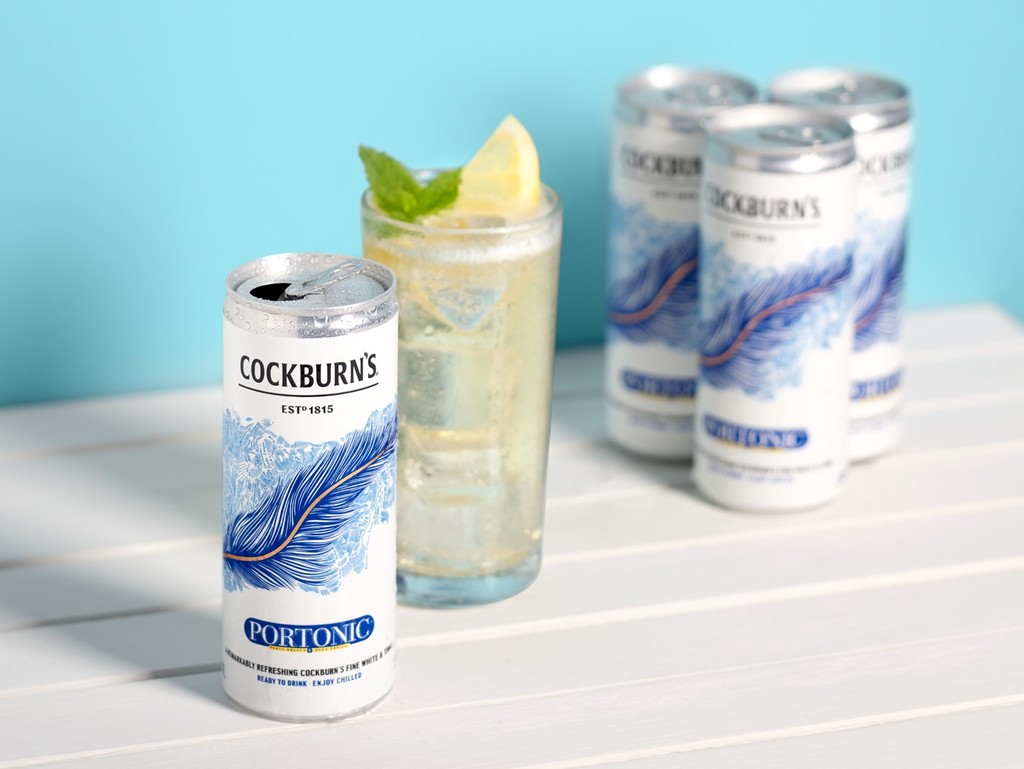 Cockburn's Launches Port and Tonic Can
---
Click here to see the launch video.
Cockburn's has revealed an exciting new launch: the perfect blend of its Fine White Port & Tonic in a stylish can.
Offering the convenience of a superbly balanced cocktail, Cockburn's ready-to-drink Port & Tonic can is a refreshing mix of Cockburn's Fine White Port, tonic water, lemon & fresh mint.
Cockburn's Fine White is a crisp white port from high altitude Douro vineyards and has long been mixed with tonic as an aperitif – and we are thrilled to be offering its signature cocktail in a can for the first time.