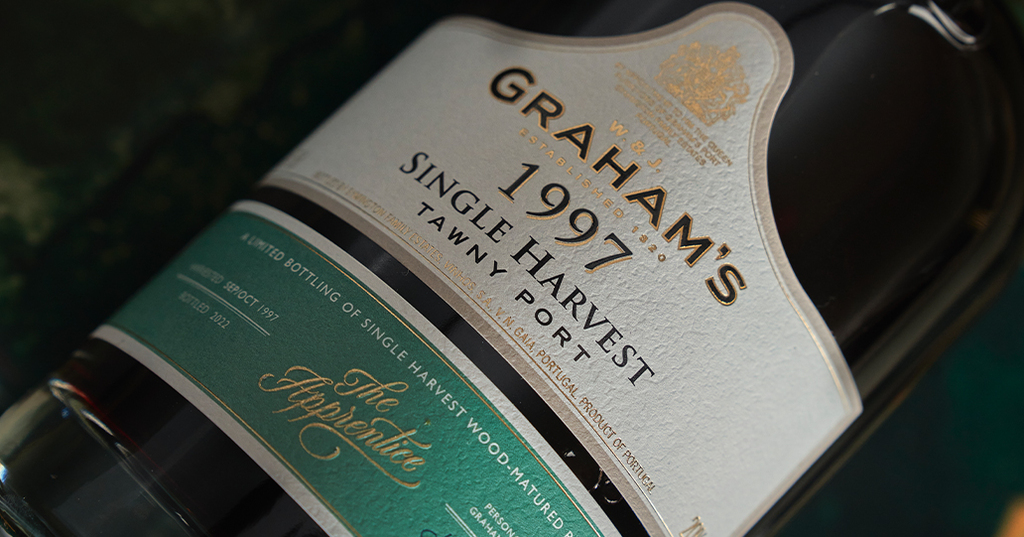 Graham's releases 1997 Single Harvest Tawny Port under 'The Apprentice' label
---
Graham's releases 1997 Single Harvest Tawny Port under 'The Apprentice' label – marking the start of Head Winemaker, Charles Symington's career
The Apprentice is the youngest of three exquisite Single Harvest Tawny Ports in Graham's The Cellar Master's Trilogy, which also includes: The Artisan – 1974, and The Master – 1950.
In 1997, Graham's current Head Winemaker, Charles Symington, was apprenticed to his father, Peter. Working together for over 10 years before Peter retired, Charles spent this time learning the intricacies of winemaking, before taking on the responsibility as Head Winemaker. The 1997 harvest produced outstanding wines, which father and son chose to bottle as Vintage Port, some of the finest wines were also set aside for long-term ageing in oak casks. After 25 years of nurturing the development of this wine, Charles has selected the remaining casks for limited bottling and release.
'The Apprentice' 1997 Single Harvest Tawny Port celebrates the skills and experience required to age Graham's wines in cask over decades – and the knowledge passed from one generation to the next. The wine balances a youthful freshness with the delicacy that comes from ageing in seasoned oak casks.
"This wine is particularly special to me and marks the beginning of my own journey as a winemaker. After two and a half decades of ageing, the wine is beautifully rounded and balanced. There are aromas of quince preserve with traces of vanilla, soft caramel, and raisins. It has bright red fruit flavours, which are still fresh, with an underlying citric acidity. It is a perfect expression for the youngest of three Single Harvest Tawnies that form Graham's The Cellar Master's Trilogy."
– Charles Symington, Head Winemaker, 4th generation
The 1997 replaces the 1994 Single Harvest Tawny whose last remaining cask has been bottled and released.
Graham's The Cellar Master's Trilogy won the Best Design for Fortified Brand award in the Wine Design Challenge 2020.