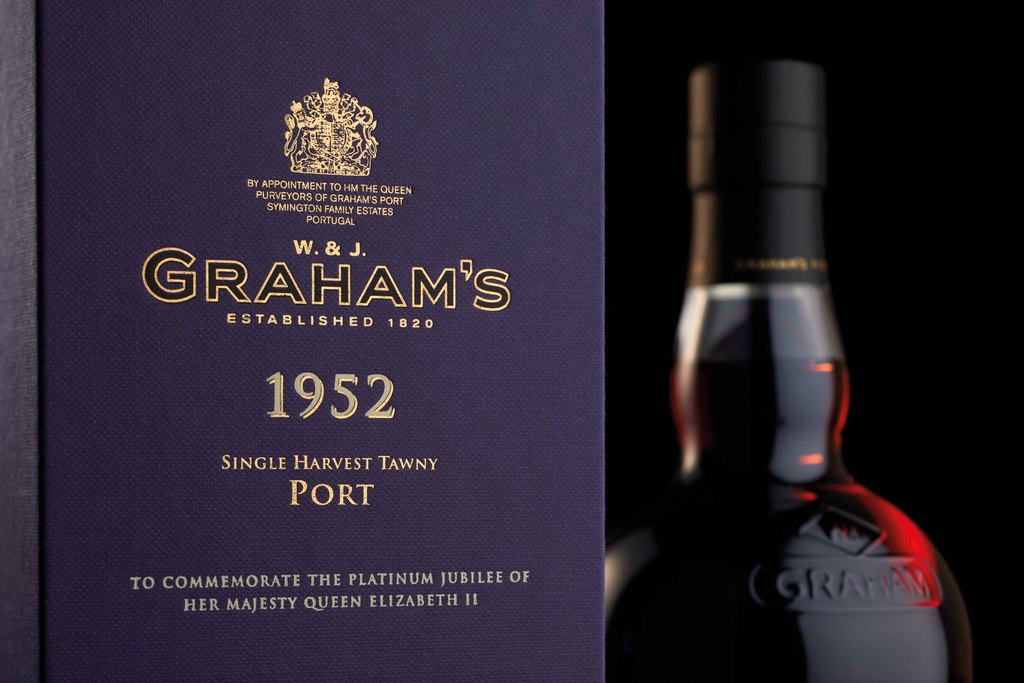 Graham's Releases 1952 Single Harvest Tawny Port
---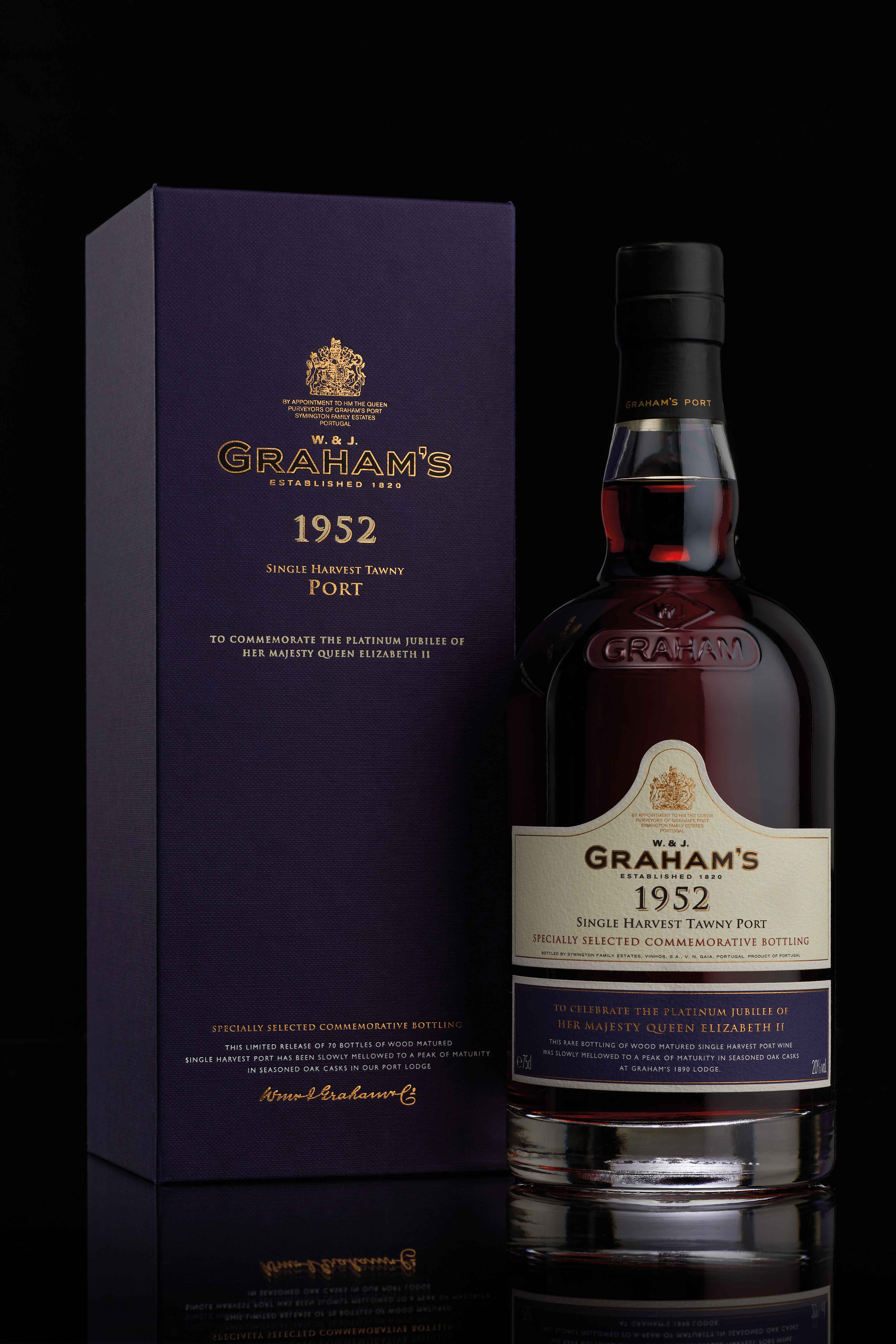 Graham's Port – which holds a Royal Warrant of Appointment from Queen Elizabeth II – has bottled an exceptionally rare and exquisite Tawny Port produced in the year that the Queen ascended the throne in 1952. Over the last 70 years, the wine has been gradually mellowed to a peak of maturity in seasoned oak casks in the Graham's Lodge in Vila Nova de Gaia. Three generations of the Symington family have nurtured this wine, while the Queen has become the longest reigning monarch over an inspirational seven decades.
Graham's 1952 Single Harvest Tawny Port was first bottled in 2012 to commemorate the Queen's Diamond Jubilee in a limited release of individually numbered bottles. After a further decade ageing in cask, this wine has gained extraordinary grace, delicacy, and balance. Graham's Head Winemaker, Charles Symington, has specially selected the remaining wine for a very limited release of just seventy bottles (75cl) and several jeroboams (4.5l).
"This is a truly remarkable wine. Mesmerising aromas of honeysuckle, orange, and almonds coalesce with subtle butterscotch and honey flavours, balanced by silky citrus fruit. It is stunning to see how much more this wine has given over the last decade since we first bottled it to celebrate the Queen's 60th anniversary on the throne."
– Charles Symington, Graham's Head Winemaker.
Each bottle is presented in a beautiful purple box, with a statement about the limited release of the wine to commemorate the Platinum Jubilee of Queen Elizabeth II. The bottles will be served at the Vinum restaurant in the Graham's Port Lodge, with a limited number available in markets around the world.
"We are honoured to be releasing Graham's 1952 Single Harvest Tawny once again to commemorate the Platinum Jubilee of Her Majesty The Queen. This wine is a testimony to her magnificent achievement of seventy years on the throne. This year we are also celebrating another significant milestone – the 650th anniversary of the Anglo-Portuguese Alliance, the oldest alliance in the world between two nations still in force. As a family of both English & Portuguese descent, it is befitting that in such a significant year we should be celebrating the Queen's Platinum Jubilee with a wine that has long been influenced by the relationship between these two countries."
– Johnny Symington, Chairman of Symington Family Estates.