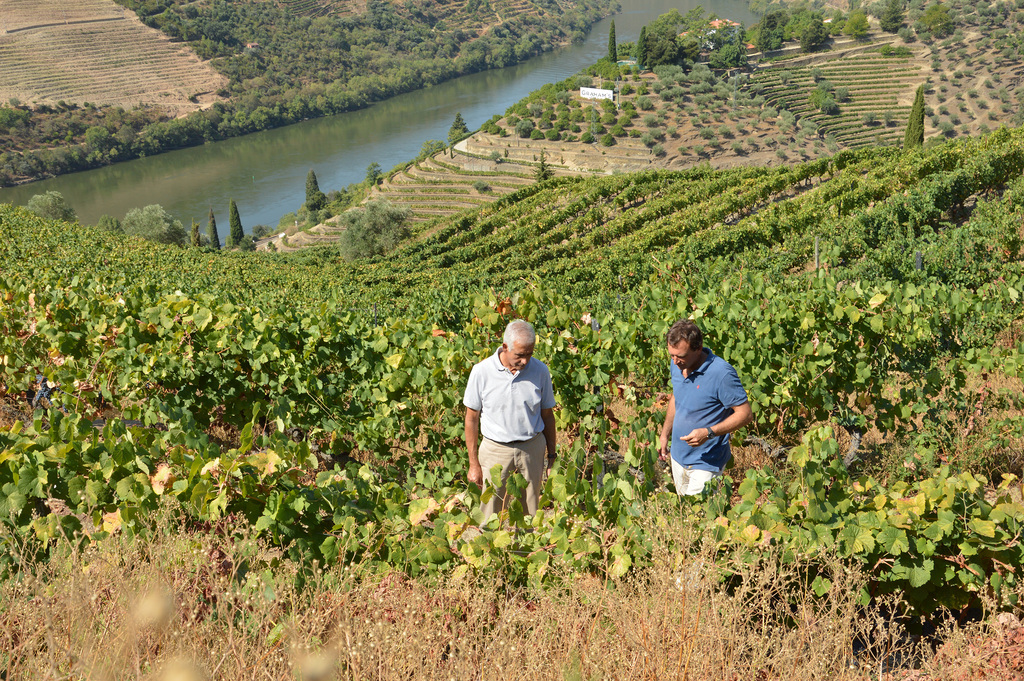 Live blog: Vintage 2020 progress report
---
This year's growth cycle in the vineyards continues to be very precocious, having started three weeks earlier than normal with budbreak recorded as early as March 3rd. This advanced pace was maintained during flowering (two weeks early) and more recently the 'pintor' (veraison) which began 10 days ahead of average (almost in line with 2017, where all stages of the growth cycle were also very advanced throughout).
Conditions in the Douro in June and July have been exceptionally dry and the latter was the hottest July of the last 40 years, with temperatures 3.5°C above the monthly average. On several days, temperatures climbed above 40°C. This has put the vines under considerable strain in West and South-facing vineyard parcels, particularly in the Douro Superior. There was virtually no rain to speak of in either June or July (1mm and 2.6mm, respectively at Quinta do Bomfim).
We have now completed our bunch counts and these are 6% below average. Soil humidity levels throughout June dropped significantly. Considering these factors, it is very likely that we will have a below average size vintage with very low yields.
The Vineyard cycle is currently a fraction ahead of 2017, figures suggesting a very early vintage. Based on field studies at our Quinta do Ataíde Grape Variety Library, the Touriga Nacional recorded veraison 6 days earlier than in 2017 and most other grape varieties are similarly advanced in their maturation cycles. The cycle may be slowed a little as a result of the low soil humidity levels. However, unless some welcome rain is forthcoming, along with more moderate temperatures (both unlikely) everything at this stage is pointing to a very early vintage, probably starting (as in 2017) during the last week of August).