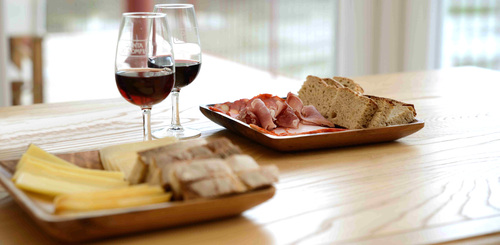 Visitors to Quinta do Bomfim will now be able to taste their Port and Douro wines with a selection of regional cured meat and cheese. This new service will allow visitors to learn about and appreciate the food pairing potential of Port and Douro wines.
Inaugurated in May 2015, the Quinta do Bomfim Visitor Centre is located in one of the most famous vineyards in the region and offers an enjoyable and informative experience supported by friendly and knowledgeable guides.
This addition to the services offered at Quinta do Bomfim comes after the launch of the successful terrace picnics in May this year, which give visitors the opportunity to picnic at the Echo House, situated in the heart of Bomfim's vineyards, or on the tasting room terrace, which overlooks the Douro River.
Please note, due to the personal nature of our winery and vineyard visits, we can only accept guests with prior reservations.